La La Land (2016)
Here's to the fools who dream.
IMDb 8.4/10 (220,962) | FilmTotaal 0/10 (0)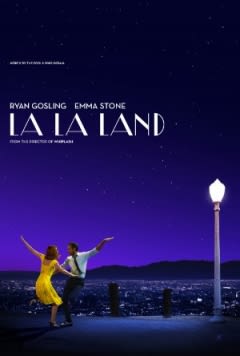 Sebastian en Mia komen nader tot elkaar door een gemeenschappelijk verlangen: dat te doen waar ze van houden. Als succes op de loer ligt, wordt het tweetal geconfronteerd met keuzes die hun relatie doen wankelen en hun dromen op het spel zetten.
Toegevoegd 2019-02-22 15:08 | Laatst gewijzigd 2021-10-24 07:00
Alle uitzenddata