The Sixth Sense (1999)
There are ghosts walking among us, looking for help... They have found it.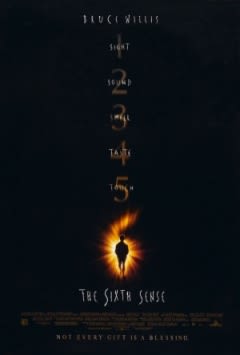 De achtjarige Cole Sear draagt al geruime tijd een huiveringwekkend geheim met zich mee: hij kan overleden mensen zien. De kleine jongen is doodsbang en beseft niet goed wat hem overkomt. Compleet gedestabiliseerd door zijn paranormale gave durft Cole zijn geheim aan niemand toe te vertrouwen tot hij kennis maakt met de kinderpsycholoog Dr. Malcolm Crowe. Dr. Crowe tracht Coles bovennatuurlijke krachten zo goed mogelijk te doorgronden, maar wordt al gauw geconfronteerd met een waarheid die zijn verstand te boven gaat.
Toegevoegd 2013-06-21 19:04 | Laatst gewijzigd 2022-01-28 07:00
Alle uitzenddata