Fantastic Beasts and Where to Find Them (2016)
Explore a new era of J.K. Rowling's wizarding world.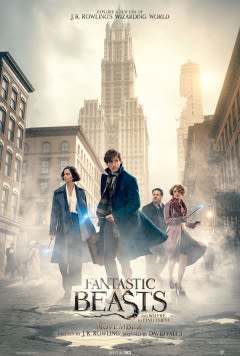 1926. Newt Scamander heeft net een wereldreis afgerond, waarin hij op zoek ging naar magische wezens. Op weg naar huis, maakt hij een tussenstop in New York, waar per ongeluk een paar magische beesten uit zijn toverkoffertje ontsnappen. Aan Newt de taak hen weer te vangen, voordat het bestaan van de toverwereld aan de dreuzels onthuld wordt.
Toegevoegd 2019-09-30 10:27 | Laatst gewijzigd 2023-01-26 07:00
Alle uitzenddata
| Datum | Tijd | Titel | Zender | IMDb score | IMDb stemmen | FT score | FT stemmen |
| --- | --- | --- | --- | --- | --- | --- | --- |
| 17-10-2022 | 20:30 - 23:10 | Fantastic Beasts and Where to Find Them | Net5 | 7.2/10 | 473,374 | 0/10 | 0 |
| 22-11-2021 | 20:30 - 23:10 | Fantastic Beasts and Where to Find Them | Net5 | 7.3/10 | 432,166 | 0/10 | 0 |
| 07-12-2020 | 20:30 - 23:05 | Fantastic Beasts and Where to Find Them | Net5 | 7.3/10 | 405,521 | 0/10 | 0 |
| 30-09-2019 | 20:30 - 23:05 | Fantastic Beasts and Where to Find Them | Net5 | 7.3/10 | 373,981 | 0/10 | 0 |