Hacksaw Ridge (2016)
When the order came to retreat, one man stayed.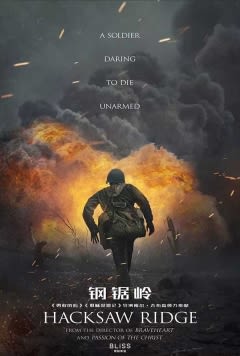 Het waargebeurde verhaal van Desmond T. Doss, een Amerikaanse legerdokter die weigerde om zwaar gewonde patiënten te laten sterven. Hij kon niet tegen wapens en weigerde er een te dragen, laat staan gebruiken. Doss was de eerste echte dienstweigeraar die een Congressional Medal of Honor kreeg. Dit was vanwege de risico's die hij dagelijks nam om de levens van zijn kameraden te redden.
Toegevoegd 2021-04-28 15:50 | Laatst gewijzigd 2022-01-28 07:00
Alle uitzenddata
| Datum | Tijd | Titel | Zender | IMDb score | IMDb stemmen | FT score | FT stemmen |
| --- | --- | --- | --- | --- | --- | --- | --- |
| 30-04-2021 | 20:30 - 23:15 | Hacksaw Ridge | RTL7 | 8.1/10 | 447,265 | 0/10 | 0 |